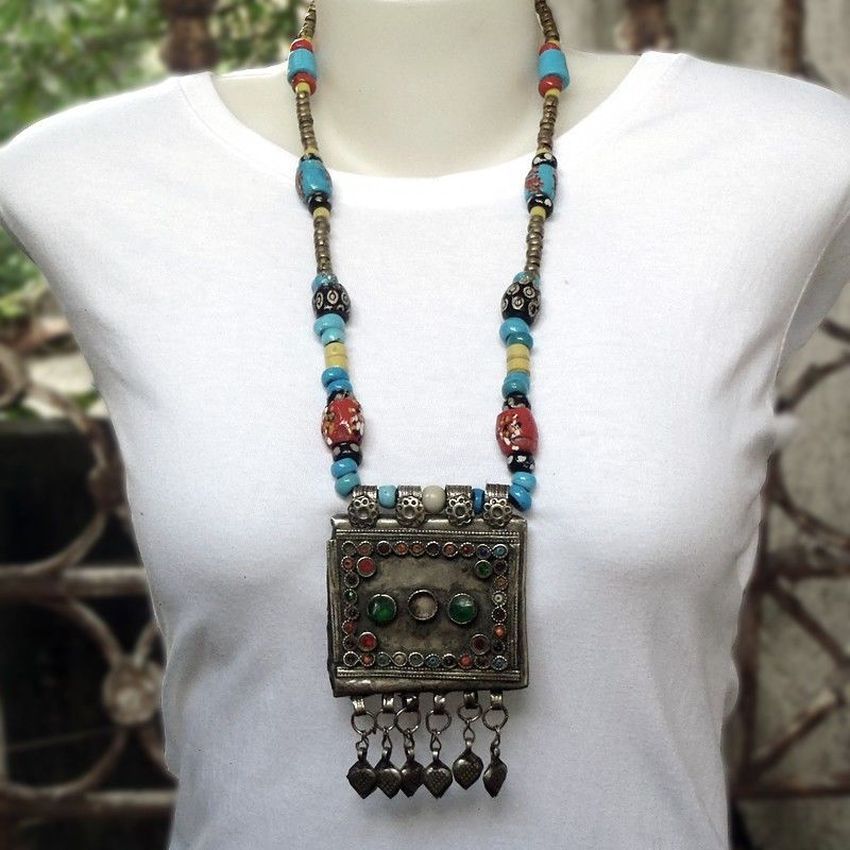 Title
:
Vintage Tribal Necklace w/ Large Pendant, Garish Glass Beads
Description
:
This lovely and very garish necklace is made of glass, brass and ceramic beads. The pendant is likewise embellished with colorful beads of glass and ceramic. The ethnic style can be attributed to the tribal people of northern Luzon. It is thought to be more than fifty years old.
Measurement
:
The necklace measures about 24 inches in length.
The pendant measures about 3 inches in height and 2.8 inches across.
Condition
:
In very good condition
Weight
:
approximately 180 grams.
Click on thumbnails to enlarge
HAC Code: 3B011