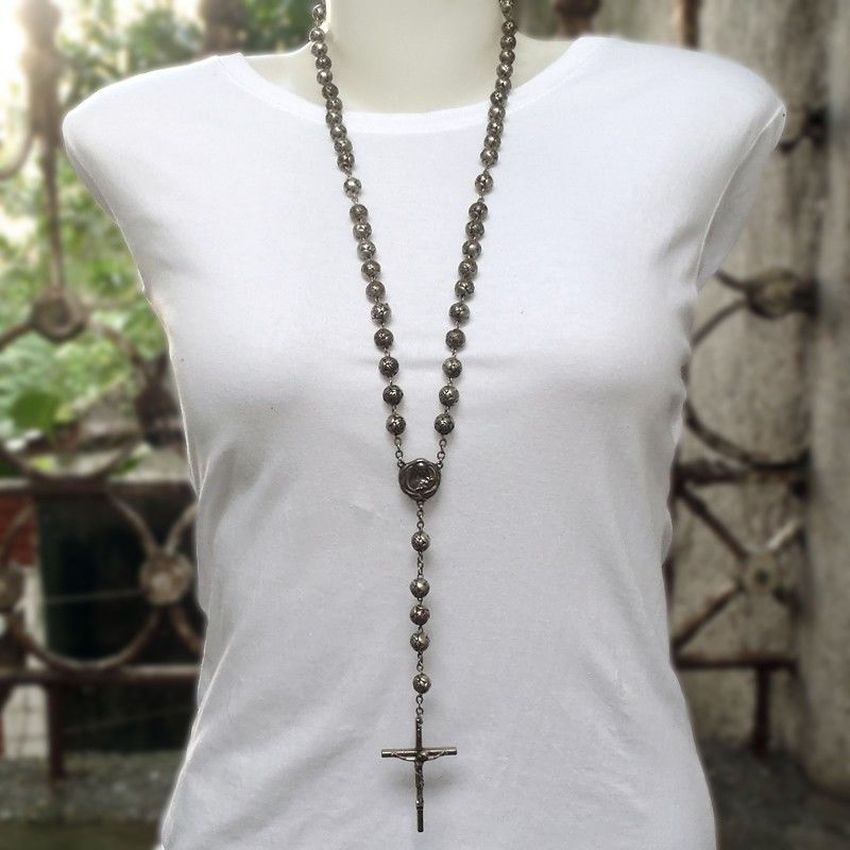 Title
:
Vintage Silver Rosary with Rose-shaped Beads, with Silver Crucifix
Description
:
This beautiful rosary is made up of silver. The beads were shaped like roses to symbolize the grace of the Virgin Mary.
The Crucifix was patterned in the baroque style. Made in Rome, Italy.
Measurement
:
The chain measures about 29 inches in length.
The pendant measures 5.5 cm in height and 3.4 cm across.
Condition
:
In very good condition.
Weight
:
approximately 50 grams.
Click on thumbnails to enlarge
HAC Code: 3B001