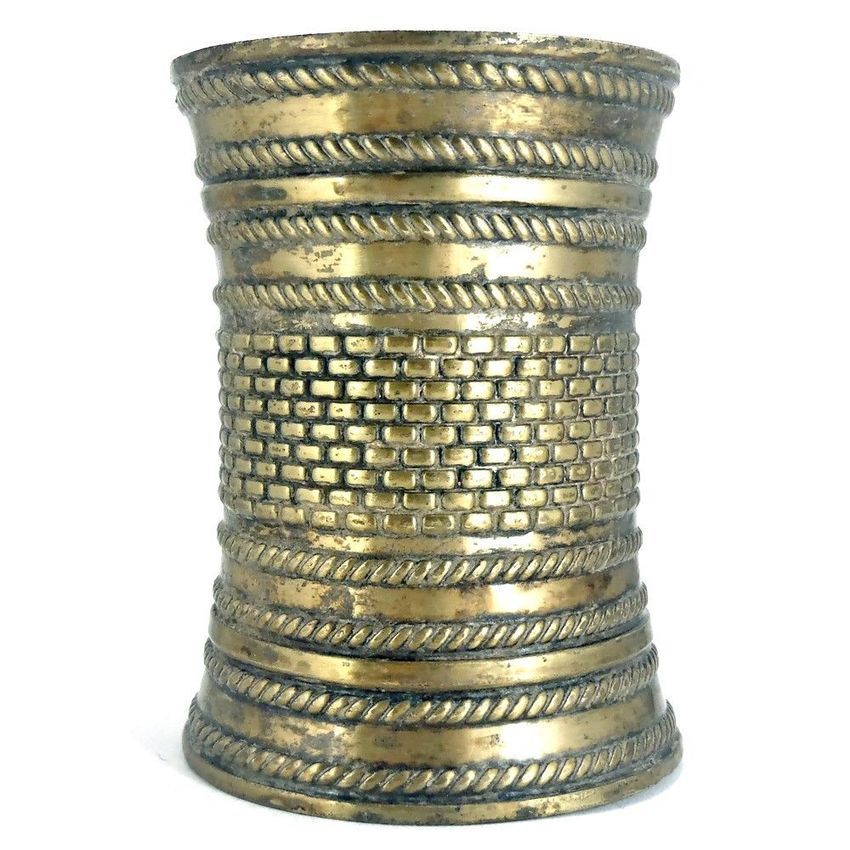 Title
:
Mindanao Old Ethnic Yakan Tribal Brass Bracelet
Description
:
This indigenous bracelet comes from the Yakan tribe of Basilan in Mindanao. The design is traditional that looks like a cluster of beads interlocked with each other.
This piece is made up of plain brass sheet. The design were hand made using traditional tools to execute in which is traded locally. It is believed to be more than 50 years old.
Measurement
:
It measures 4 inches in length; one end measures 3 inches in diameter while the other end measures 2 3/4 inches.
Condition
:
In very good condition.
Weight
:
approximately 100 grams.
Click on thumbnails to enlarge
HAC Code: 3E002